A UK based digital marketing agency
Welcome to byteNavi, we offer an efficient & tailored service to our clients based in UK or Internationally. We strongly believe that there's no merit in a 'one-size-fits-all' approach to SEO, Content Marketing, Social Media or PPC.

Our digital marketing methods are innovative and always anticipate the intent of your customers and search engines. If you want clear, honest and tangible results online with the opportunity to learn how they're achieved then get in touch now to see how we can help.

---
What we do
Our experienced team cover the entire Marketing spectrum and are on hand to ensure your small business is taking full advantage of all available opportunities.
What People Say About Us
Truthful opinions about ByteNavi
"Aidan has worked with us on everything from PPC, display and SEO campaigns. Projects are always approached with enthusiasm, care and a focus to deliver on-time and within the agreed budget."
Stuart Romily
Marketing Manager

"The byteNavi team provided me with very strategic suggestions and professional guidance. They were  very patient to solve all the problems I encountered. My website has achieved very good traffic and the revenue has doubled. I will always use them. Thanks again for your professional service"
Derham Quan
CEO of Acoexpress
"Amaya and her team are great listeners and they understood exactly what I am trying to achieve and I can't praise their attention to detail highly enough. Nothing was too much trouble and I was delighted with the wonderful outcome of my advertising campaign"

"It's our great pleasure to maintain a good partnership with the byteNavi team. With their comprehensive campaign experience, in-depth knowledge of the industry and updated digital marketing skill set, we always have great ideas on how to improve our social media channels"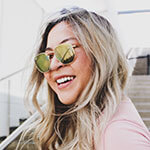 XXX
KVP Prime Media Manager